Today An Phat Advertising are going to show you how to choose the ideal restaurant sign for your establishment.
We've been creating bespoke signs in Ho Chi Minh City and around the country for more than ten years, and we'd love to share our knowledge with you.
In this article, we'll talk about the different factors to consider when you are designing your restaurant sign so that it will give you the most impact. Let's get going!
Tips for Choosing the Best Signs for Your Restaurant
Consider your target market
Consider your target demographic when developing your restaurant storefront signs and select a restaurant sign that will appeal to them.
Families: If your target customers are families and/or children, use bright colors and adorable or entertaining logos. Children are drawn to bright, entertaining colors and imagery, and if it appeals to them, they are going to convince their parents to take them there.
Sophisticated Adult: If you want to target a more mature audience, select a design that is simple yet elegant. It should have a more refined, 'mature' vibe to it.
Health Conscious: If your restaurant is aiming for a market that is particularly concerned with eating healthy, make sure to use a design and photos that emphasize fresh, nutritious food options.
The type of sign you select is crucial
Monument Signs Can Give a Fancy Feeling: Monument signs are very traditional, and they give a feeling of stateliness and elegance. If your restaurant is upscale, then a monument sign can be an excellent choice for you.
An Illuminated Sign Can Give You Visibility: An illuminated sign is a great choice for the front of your restaurant, especially if your restaurant is open at night and you want potential customers to easily find you. It can also be helpful if you are located in a darker corner or if you want to stand out from the other businesses around you.
Awnings Protect and Add Atmosphere: Your restaurant signage can also serve more than one purpose. Installing awnings/umbrellas with your name or logo on them can:
Provide shelter against the rain over your entrance

Give a quaint atmosphere to outdoor cafes

Provide protection from the sun for outside diners

Be a further means of promoting your brand
How to Choose the Best Colors for Your Restaurant Signage
Choosing the right colours is an important part of your restaurant sign decision. You will want to choose colours that represent the atmosphere of your establishment and align well with your brand. You also want to pick colours that are very visible.
For example, red is a popular colour for restaurant signage as it grabs people's attention and actually makes them feel hungry. Orange is also a great choice as it combines the effects of red plus the feeling of happiness and warmth that yellow gives into one colour. It also gives the impression of affordability, so it would be a good choice for a family or fast-food style eatery.
On the other hand, if you have a more upscale restaurant then purple may be a good choice as it evokes sophistication and exclusivity.
If you want to promote your restaurant as being a healthy alternative, then greens will work well as they promote a sense of freshness, renewal, and eco-friendliness.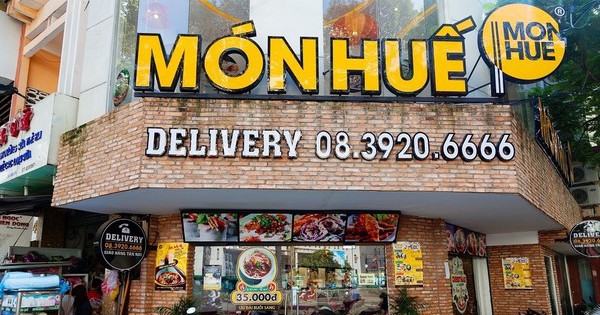 Choosing the right lettering
You must ensure that your restaurant sign, particularly your storefront sign, is legible. This may appear to be an obvious statement, but it is important to remember. If you want passing cars to see your sign, it must be read in a matter of seconds.
Businesses frequently use signs with odd and exceedingly sophisticated typefaces that, while lovely, are quite tough to read quickly from a distance.
Here are some important tips to make sure that your sign is legible:
Make sure you choose an easy-to-read font

Stay away from elaborate cursive fonts

Make sure the lettering is well-spaced and not overlapping or too crowded.

Don't overuse capital letters – Sentence or Title case is actually easier to read than ALL CAP

Leave enough space between words and images
While it's great to have a sign that customers will think is beautiful, the sign will be practically useless if they can't understand what it is saying. If you really want fancy lettering, you can use it on your menus or smaller interior signage.
How to choose the right amount of contrast
It is important for your restaurant sign to have the right amount of contrast between your letters and background colours. The finest contrasts are dark backgrounds with light colored text or light colored backgrounds with dark lettering. Avoid using close-together colors, such as white lettering on a beige backdrop. On a sunny day, this combination will be nearly hard to read.
Putting a border around your text or graphic can increase the speed with which you can read it. If you want to have colours that are closer in colour for your background and text, then adding a drop shadow or an outline to your lettering will make it stand out much better.
Choosing the best location
The placement of your restaurant sign is just as crucial as its design. It won't benefit you if your clients can't see it. If you're going to put a sign on your storefront, position it above the door to let clients know where they need to go.
Multiple signs can be placed on your storefront, but at least one should be just over your main door.
If your restaurant is accessible by more than one route, you may require numerous signs to cover all possible routes, and if you are located away from a large thoroughfare, you may require additional signage to lead cars from a busier road to your restaurant.
If you have a monument or pylon sign, make sure the face is appropriately slanted so that vehicles can see it as they pass by, and that it is at an acceptable height so that it is immediately in the eye-line of persons passing by.
People may miss it if it is placed too high or too low. It should also be placed such that it is not hindered by natural components such as huge trees.
If you have a restaurant sign at your entry, position it before the entrance so that cars don't miss turning into your driveway.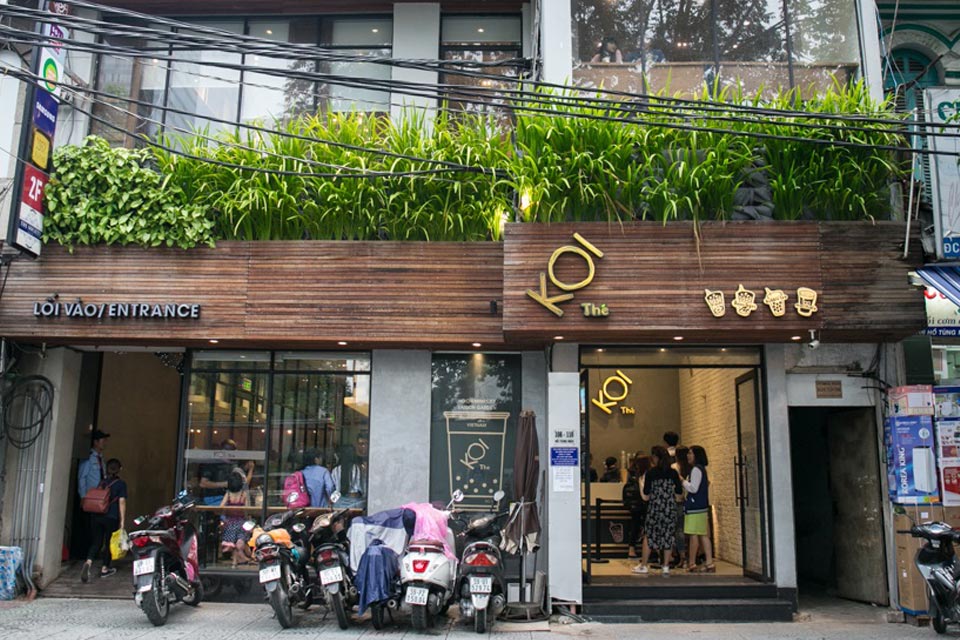 An Phat Advertisign: for the Best Restaurant Signs in Ho Chi Minh city
An Phat Advertisign can create unique restaurant signage for you. An Phat can assist you with designing and manufacturing any form of signs you desire, both outside and inside your business.
We have over ten years of expertise in the signage sector in Ho Chi Minh City and can assist you in designing the ideal sign.
We seek to exceed industry standards by offering exceptional signage solutions to our clients through in-house bespoke design, manufacturing, and installation. We handle everything from start to finish, which is why An Phat Advertisign is your one-stop signage shop.
We can assist you in considering all aspects of the development of your signs, such as structural needs, municipal by-law requirements and permissions, and architectural characteristics of the building where it will be situated.
Our technicians are all highly skilled and exceptionally hard workers. We also exclusively utilize high-quality equipment. You can rely on us to do the job correctly; we do all of the work ourselves and never subcontract it. For a quote, please contact us immediately.
Our hotline and Zalo: 05 66 76 76 79
Our Facebook page: An Phat Advertising
"An Phat was really professional. Their work is excellent, and their customer service is outstanding. I would strongly suggest An Phas to anybody searching for high-quality work and customer service."

Quoc Tien